Technology & Innovation Workshop – Innovation to Future Proof Airport Operations
May 4 @ 8:00 am - 2:00 pm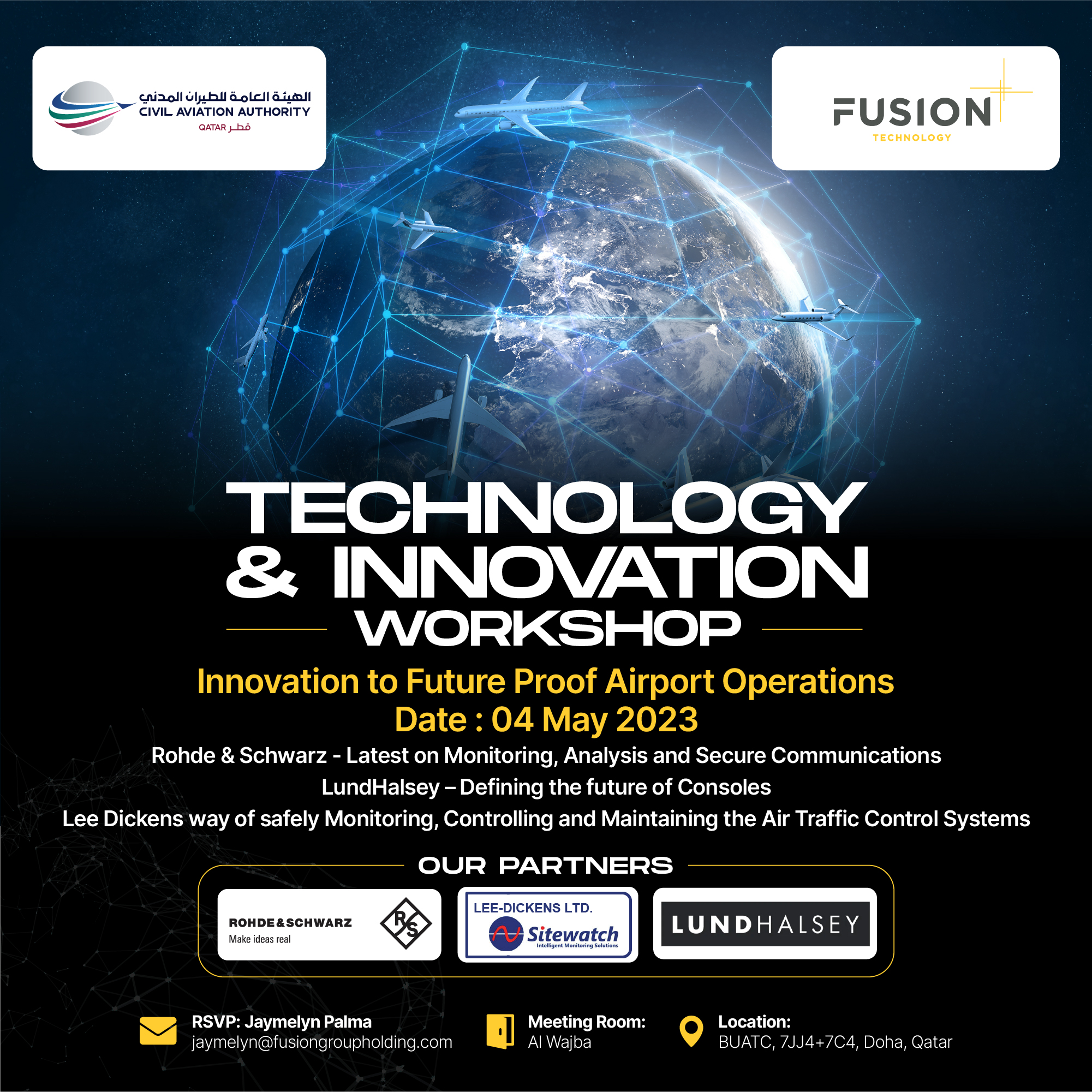 We are thrilled to announce that Fusion Technology has partnered with the Qatar Civil Aviation Authority to hold a Technology & Innovation Workshop on the 4th of May 2023, dedicated to exploring emerging technologies to future proof airport operations and facilitating discussions among airport & industry experts with Technology providers.
This workshop offers a unique opportunity for key stakeholders to come together and explore the latest advancements in the industry. Our team of experts alongside our partners will showcase new technologies and share their insights on how to ensure business continuity using the right resources.
We are excited to join hands with Qatar Civil Aviation Authority's Air Navigation Department in driving innovation in the aviation industry in Qatar, stay tuned for updates on the workshop and its exciting outcomes.